Ok, i'ts my first Welcome Into The Week in english, so be prepared to see a lot of grammar and orthographic faults. But ok, le'ts try it to talk about Dave because, if his french level is pretty good, as he comes from Melbourne I think it's better if he understands how I talk about him… if he can, due to my level in his language. 😉
First things to describe him, I have to say that he has a great first name !! …. What ?? Oh ok, now in France for his studies, in marketing, Dave is a good piano player (as far as I can judge it) and a very good Dancer! (and you can believe me on this point !) He's a member of the Australian hip-hop dance crew Mass Mayhem. You can see the videos… and just be impressed.
So I wondered what would be his favourites songs to start the week and he accepted pretty quickly to give me his list of ten.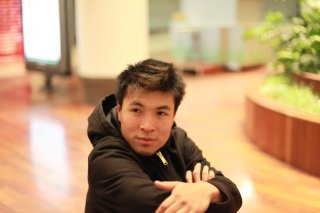 He warned me that he listens to very different things and usually, when a playlister tell that, it's like prisonners who claims they are innocent : they all say that ! But this time it's more real than usual : there is blues and pop and electro and classical music and… N.E.R.D. This is a very uncommon playlist and i like it !
The first song needs a big Harley to be heard in proper conditions, but if you're too poor and can't afford it, i'ts ok. I must say that I quite like the Nikka Costa song but… there is a but… try one moment the Nina Simone version, it's so huge that I can only say the Nikka one is just « OK ». I haven't found the Salmon Dance on Grooveshark but it's a good thing as you must see the music video at least once in your life !
Globally this playlist looks like the shuffle mode of my Winamp : excellent for working without sleeping, and full of good songs. 🙂
And you can find an almost incomplete playlist here ! 🙂